DEVELOPING HARMONIOUSLY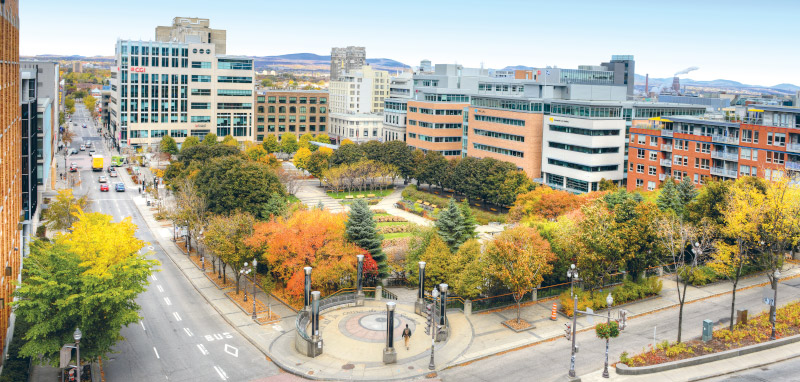 The City of Québec's approach to development is respectful of its heritage, history, and environment as well as its human dimension. It set down a vision for sustainable development in 2010 and continues to pursue environmental responsibility through green space protection, active transportation programs, and more. Special planning programs including ecodistricts, green construction, and revitalization initiatives are in the works to shape development for years to come.
BURSTING WITH LIFE, SUMMER AND WINTER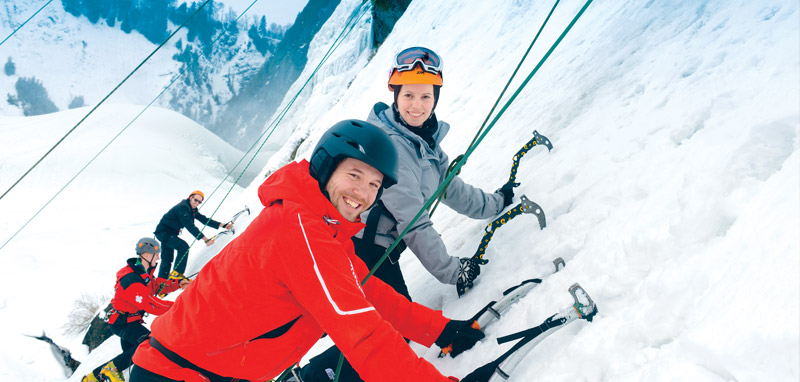 Québec City spends four months each year under a blanket of snow—on average 316 cm of it. That means doing some shovelling, brushing off the car, and dressing for the cold. But so what! People here don't let winter cramp their style. For them, snow is more about mountains of outdoor fun, whether on skis, snowshoes, toboggans, or skates. Summer's warmth brings a dramatic transformation, as streets and public squares blossom with new life—and with festivals and celebrations. Spring fills the sidewalk cafés the moment the sun grows strong enough to thaw out a frozen nose. And don't forget the fall, revelling in its poetic gifts, painting the trees and surrounding mountains in a riotous palette of yellows, reds, and oranges.
THE URBAN GOOD LIFE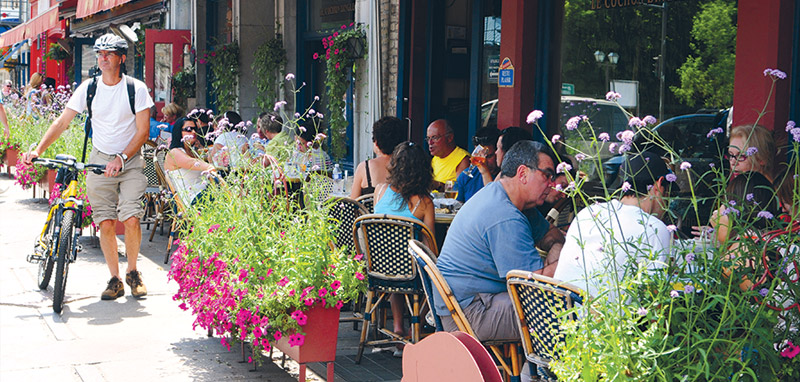 Québec City's quality of life is something to enjoy every day. People here take advantage of big city living that's close to nature, enjoying the city's special character, reasonable cost of living, an array of services, and safe environment. Québec City is less expensive than most big cities in North America. The inflation rate is low, and Québec outperforms most other urban centres in Canada for cost of living. This considerable advantage is heightened by the city's high quality public and private healthcare system. Such services add to the overall well-being of the population.
ENVIRONMENT: TO SERVE AND PROTECT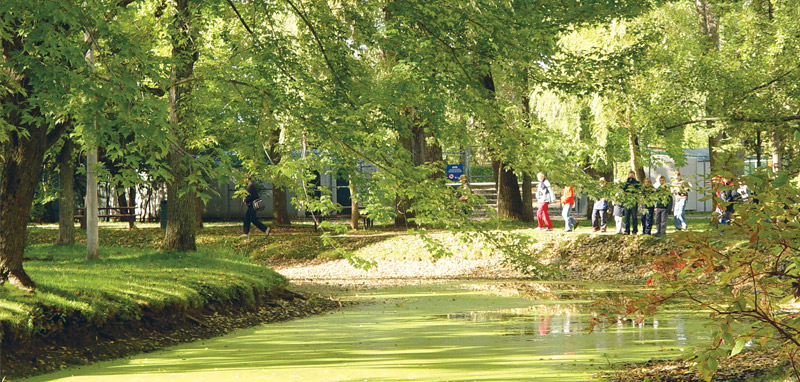 Québec City has mountains on one side and the St. Lawrence River on the other, with a band of forest and farmland around it covering over 55% of its territory. A number of rivers and streams run through the city, which is dotted with parks, green space, woods, and wetlands. The St. Lawrence is a defining feature of the city, and its benefits and potential uses are practically unlimited. The future depends on harmony with this environment, and the City is therefore very active in water protection and conservation, with programs for wetlands, riparian strips, drinking water sources, sensitive ecosystems, and wildlife habitats.
STEPPING BACK TO GROW BETTER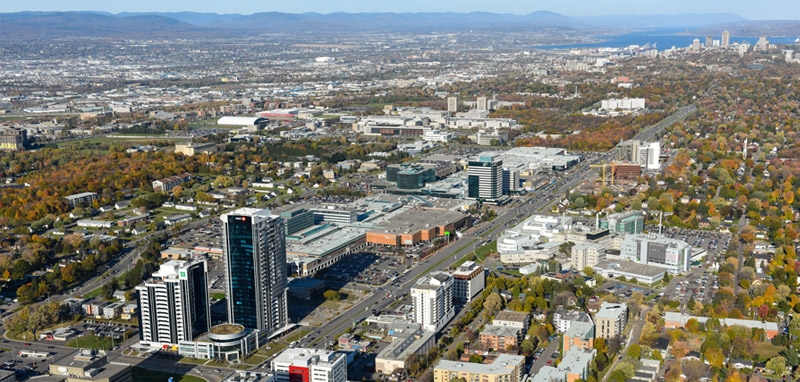 Québec City is growing and changing. It's a city on the move, attracting families, young couples and immigrants. The planning for an expected 60,000 new households by 2040 will use transit-oriented development and "soft intensification" to put the brakes on sprawl. Major redevelopments are in the works for a number of key urban areas in the coming years aimed at boosting residents' quality of life and enhancing mobility. The city will be even better for it!